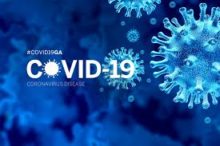 As we continue to monitor the ever-changing events surrounding Covid 19, we are adjusting our protocols to support the guidelines issued by the CDC as well as national and local authorities. Last week, the President extended the stay at home recommendation through April 30, 2020 and the Governor issued a statewide stay at home order through April 13, 2020 forcing the closure of non-essential businesses. Veterinarians are classified by the Governor as part of the critical infrastructure. As such, Best Friends Animal Hospital will remain open to provide essential services to our clients and the community. We will be extending the curb side service previously described to April 30, 2020, as well as only offering essential services. Essential services as defined by the Georgia Veterinary Medical Association (GVMA) are defined as:
Emergency surgical and medical procedures
Rabies vaccines
Vaccinations on puppies and kittens
Parasitic control (especially those that are zoonotic or if an animal welfare issue)
Acute conditions
Condition that will affect the comfort and life expectancy of the animal
Management of populations at risk of infection (shelters, animal control, farms)
Non-essential services are defined as:
Spays
Neuters
Breeding services/artificial inseminations
Non-essential surgery
Dentals without severe oral disease
Monitoring of chronic illness when an animal is stable
To date, there have been no documented cases of transmission of Covid 19 from domestic animals to humans or vice versa. There have been 4 household pets that have tested positive (2 dogs and 1 cat in Hong Kong and 1 cat in Belgium), but only 1 was showing signs of respiratory disease. Currently the health experts say there is no cause for owners to abandon their animals for fear of catching the disease. Dr. J. Scott Weese, a pathobiologist and internal medicine specialist at the University of Guelph's Ontario Veterinary College, advises: "If you're sick, stay away from animals just like you would other people. If you have COVID-19 and have been around your pets, keep your pets inside and away from other people. While the risk of transmission to or from a pet is low, we don't want an exposed pet tracking this virus out of the household (just like we don't want an infected person doing that)."
There is still much to learn about this virus. The CDC and other health officials are working diligently to learn as much as they can as quick as they can. We will bring you updates as they become available.
For more information regarding Covid 19, please check out the following links:
Georgia Department of Public Health
Veterinary Information Network
American Veterinary Medical Association
Emory University Coronavirus Symptom Checker