Best Friends Animal Hospital is proud to offer the best in overnight care for your four legged loved ones. Our facilities are state of the art and our staff are some of the most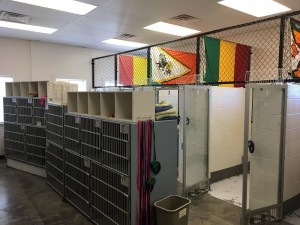 caring people that you will find! We know that your pet is a member of your family, and should be treated as such. Each pet that stays with us receives the individual attention that he/she deserves. Our staff members are extensively trained to closely monitor your pets for any changes in their behavior, which may be a sign of something more significant going on. If anything is noticed, our medical team is alerted immediately. If your pet needs daily medications, we happily give these at no additional charge.
We feed premium diets, but can certainly feed your pet's regular diet. Also, if your pet has any special beds, blankets or toys, we will make sure that they have all the comforts of home. Our kitty condos are separated from the dog kennels so that they can enjoy the peace and quiet, and have a relaxing stay. We want your pet to feel like we are their "home away from home!"
We also offer day boarding to those pets that have owners that have extended working hours. These guests receive the same TLC and attention of our overnight guests!
If you have any questions or would like to schedule a visit, feel free to call 706.629.5060 or email askbfah@gmail.com.